Young Farmers and Ranchers
Young Farmers and Ranchers are agricultural producers and enthusiasts 18-35 years old who are…
Growing through action
Acquiring cutting-edge information through participation in educational conferences;
Building a network with fellow farmers, ranchers, and agricultural enthusiasts;
Earning recognition for their acheivements in business and excellence and leadership success; and
Continuing their professional development and personal growth.
Leading through service
Providing workable solutions for issues affecting agriculture;
Influencing public policies that affect agriculture now and in the future;
Sharing the story of agriculture with diverse audiences; and
Serving their communities by volunteering and making a difference.
 Still have questions?
Send an email to Liz Thompson at lizt@njfb.org or Debbie Pribell at debbiep@njfb.org
Or, call us at 609-393-7163
New Jersey Farm Bureau YF&R Officers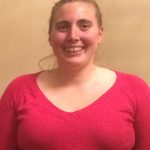 Shannon Oiler was elected chair at the 2015 Annual Meeting.  She is from Somerset County and works at Norz Hill Farm.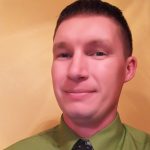 Tim Bourgeois was raised on his parents' truck farm where he gained experience with the production of dozens of vegetable crops, several irrigation methods, and greenhouse production.   He pursued the
Plant Science
curriculum while attending Cook College at Rutgers University. His post-college career consisted of being a farm operations supervisor for a corporate farm which raises fresh market tomatoes for national wholesale distribution. Tim spent the last five years of his twelve and a half year tenure with this company as their New Jersey divisions'
Farm Compliance Supervisor
tasked with implementing and overseeing food safety compliance, third party audits, and organic certification. Recently, Tim's passion for raising crops led him to his current employer, Pine Island Cranberry Company, Inc., as a
Crop Production Supervisor of New Plantings
.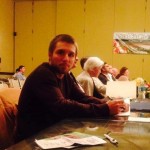 Tim Polnasek is a first generation poultry producer. He raises 300 pastured laying chickens and 300 broilers on his 5 acre operation in Hillsborough, Somerset County. He is a graduate of Hillsborough Public School, and has attended Raritan Valley Community College. Tim also participated in the Farm Credit Generation Next class. In addition to farming, Tim also works at the Belle Mead Coop. He is a member of the Somerset County Board of Agriculture.
Saturday, June 25 – Ag Appreciation Night at Cowtown Rodeo
Thursday, July 7, 7PM – Regular Meeting at The Farmhouse (168 W State St., Trenton)