THE NEW JERSEY FARM BUREAU … a private, non-profit membership organization.
Information For Farmers

As of June '23 New Jersey Farm Bureau has affiliated with national farm supply retailer Tractor Supply. NJFB members and other visitors can shop through our link for any catalogue item and help build the TS/NJFB relationship. All on-line purchases will reward FB with a small incentive. ***Available for on-line purchasing only- CURB SIDE PICKUP or DELIVERY***

Why Join Farm Bureau?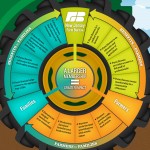 Your Weather