BENEFIT DETAIL
Ford
Category:

Automotive, Discounts

Get $500 bonus cash on the purchase or lease of an eligible new 2018/2019 Ford vehicle. Must be a member for 30 consecutive days prior to purchase.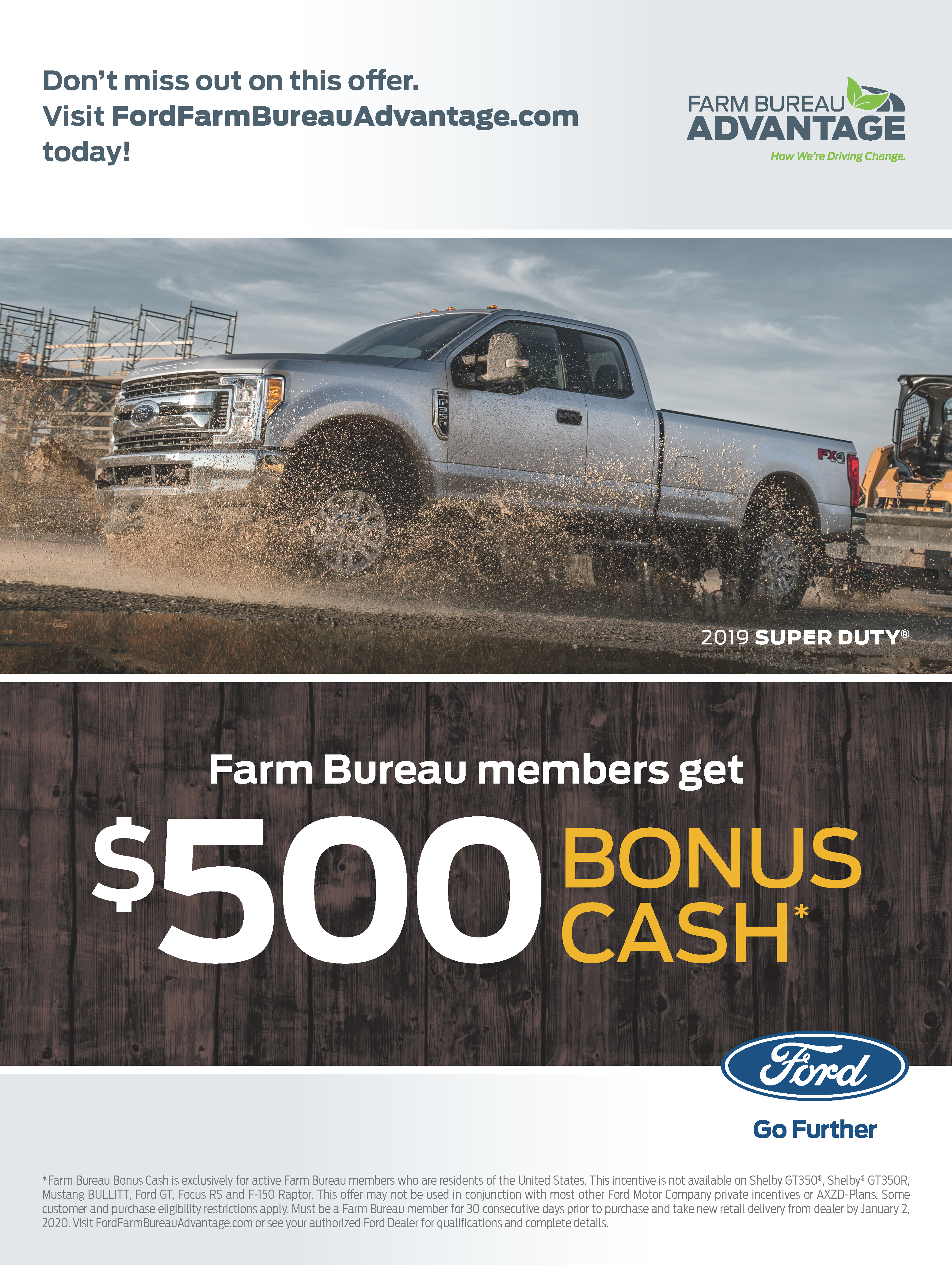 You need to participate in the New Jersey Farm Bureau to receive this benefit. Please upgrade your participation level to take advantage of this benefit.
Just call 1.609.393.7163 to get an application or:
Start your Farm Bureau participation or upgrade your existing participation today.
. . . it pays to be a NJ farm Bureau member!