BENEFIT DETAIL
Ford
Category:

Automotive, Discounts

Get $500 bonus cash on the purchase or lease of an eligible new 2019/2020 Ford vehicle. Must be a member for 30 consecutive days prior to purchase.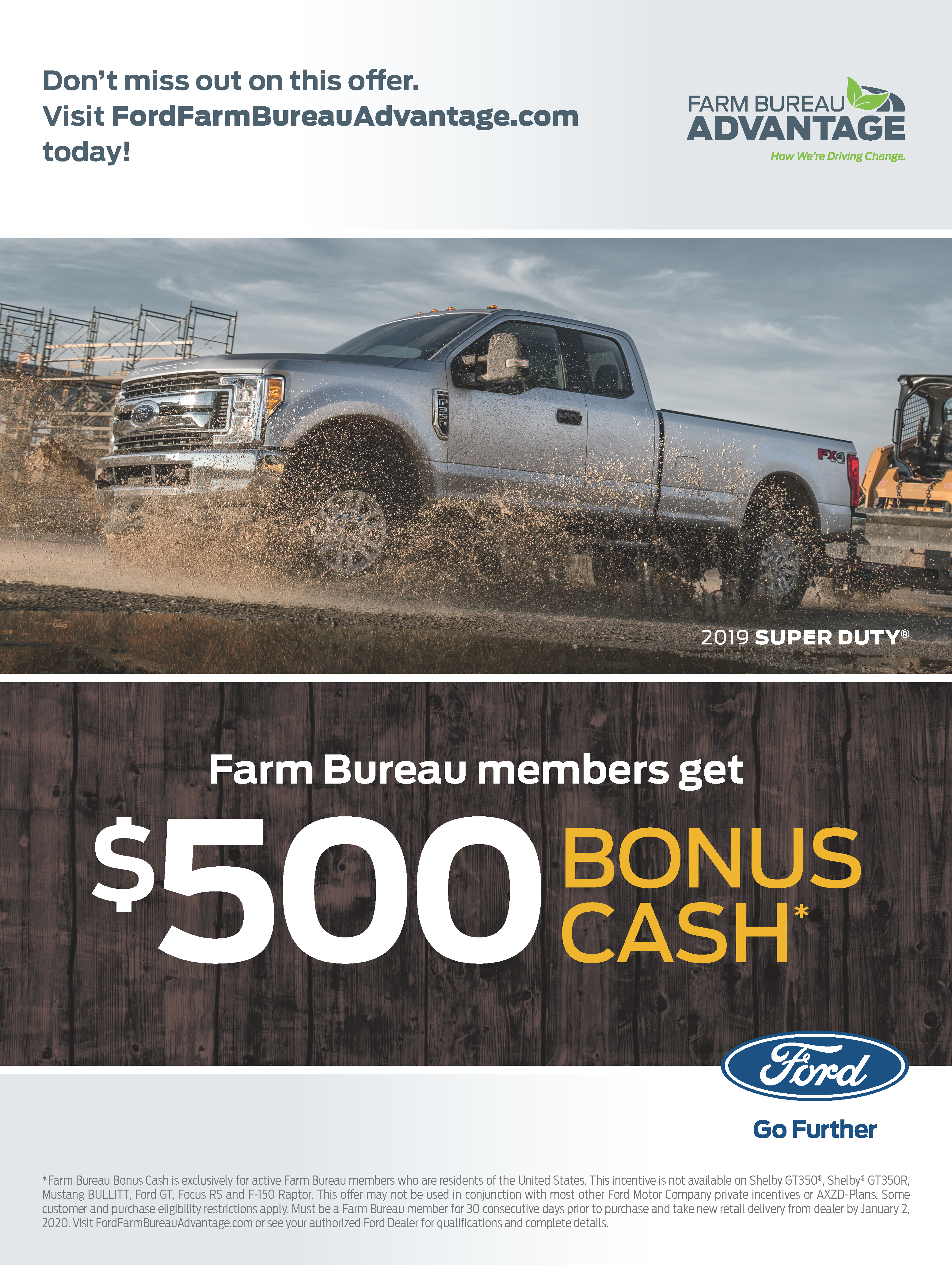 You need to participate in the New Jersey Farm Bureau to receive this benefit.
You must be a Regular, Retired, Corporate, or Honorary member to qualify.
Please upgrade your participation level to take advantage of this benefit.
Just call 1.609.393.7163 to get an application or:
Start your Farm Bureau participation or upgrade your existing participation today.
. . . it pays to be a NJ farm Bureau member!