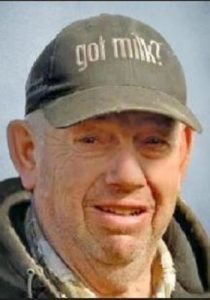 Owen Pool, longtime Gloucester County farmer and former NJFB treasurer for many years, died October 31, 2023. Owen was the victim in a tragic motor vehicle accident near his farm.  Owen volunteered countless hours as a Farm Bureau leader and volunteer, as did his late wife Beth who was very active with the NJFB Women's Committee. 
Owen had a great gift of service to fellow farmers and others – he will be greatly missed.
Relatives and Friends may visit from 10:30am to 12:30pm on Sunday, November 26th at the Elmer Grange #26, 535 Daretown Road, Elmer, NJ where a memorial service will be held at 12:30pm. As an expression of sympathy, contributions can be made to NJ Farm Bureau, Gladys (Beth) & Owen Pool Ag Education Scholarship Fund, 168 W. State Street, Trenton, NJ 08608.