BENEFIT DETAIL
Caterpillar
Category:

Automotive, Discounts
30Up to $2,500 off Cat machines!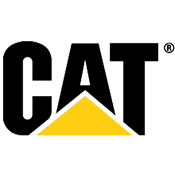 How to Redeem:
If you are a member of the New Jersey Farm Bureau, you can print a certificate worth up to $2,500 towards your next Cat purchase. Additionally, Farm Bureau members will now receive a $250 credit on work tool attachments purchased with a new Cat machine.

Log in (top right) to see more details and links to use this membership benefit.
You need to be a Farmer, Retired, Corporate, to receive this discount. Please upgrade your participation level to take advantage of this membership benefit.
Start your Farm Bureau participation or upgrade your existing participation today.
. . . it pays to be a NJ farm Bureau member!